Trade-In or Sell Your Car Your Vehicle At Twin Lakes Chrysler!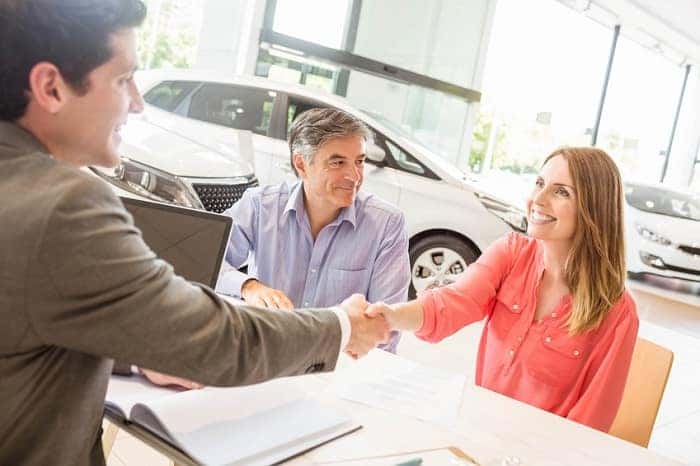 Your journey of transitioning from one car to the next shouldn't be filled with stress. If you're looking to upgrade your car, then you should highly consider a Chrysler trade-in.
Our team here at Twin Lakes Chrysler Dodge Jeep® RAM will be happy to go over how trading in works and why it's a great option.
Why Trade-In?
Shopping for a new car can be a blast when done right. However, figuring out what to do with your old car isn't always the most fun. For one, you'll have to deal with the process of taking photos, reconditioning your car, and cleaning it up to make it easier to sell.
Then, you will have to deal with buyers who may not want to pay a fair price for your vehicle, which adds a major headache on top of an already time-consuming process. It's also tricky to get the timing right when you sell on your own.
If you sell before you find your new car, then you're stuck figuring out how to get transportation. And if you buy before you sell, you may not be able to put as large of a down payment towards your next car as you would have preferred.
On the other hand, everything is taken care of for you when trade in and you'll get to enjoy the smoothest possible transition between cars.
How Trading In Works
You can get a good estimate of your trade-in value on our website to help you nail down your budget. Once you're ready to buy, bring your trade-in with you and have it fully cleaned out and emptied of your personal belongings to streamline the process. Don't forget your owner's manual and the title as well.
We'll then appraise your car and apply the value towards the car you purchase, allowing you to drive home in your new ride at an amazing price!
We Buy Too
If you're not really in the market for a trade-in and just looking to get rid of your car for some scratch, we can help with that too. At our Monticello Chrysler dealership we really do it all.
If you're ready to trade-in for something new, or just want to sell your car for some cash, head to Twin Lakes Chrysler Dodge Jeep RAM.